Welcome To
SF Plaza Hotel
Set along the ocean, featuring rolling hills and famous golden arches, San Francisco is a whimsical destination to explore. SF Plaza Hotel is here to help you make the most of it! This destination is famous for its historic and colorful neighborhoods, old cable cars, and ample museums. Whether you want to take a ferry to a prison island, grab some grub on a wharf, or bike across a world-famous bridge, there's something for everybody when you stay at our hotel in San Francisco, CA.
Our top hotel in North Beach, San Francisco, offers comfortable accommodations at a reasonable price so that you can use your extra cash on what really matters: fun! Each of our guest rooms has modern amenities including a cable flat-screen TV. What's more? Our property features free high-speed WiFi and a friendly around-the-clock front desk. We can't wait to make your stay in San Francisco unforgettable.
Our welcoming hotel in San Francisco, CA, is ideally located in the heart of the city. Shopping, dining, theaters, and the popular Union Square District are within 1,000 feet of our property. While you're in the foggy city, be sure to check out our top sites and attractions, including the Golden Gate Bridge, Fisherman's Wharf, Alcatraz Island, Golden Gate Park, and California Academy of Sciences. Let the fun begin!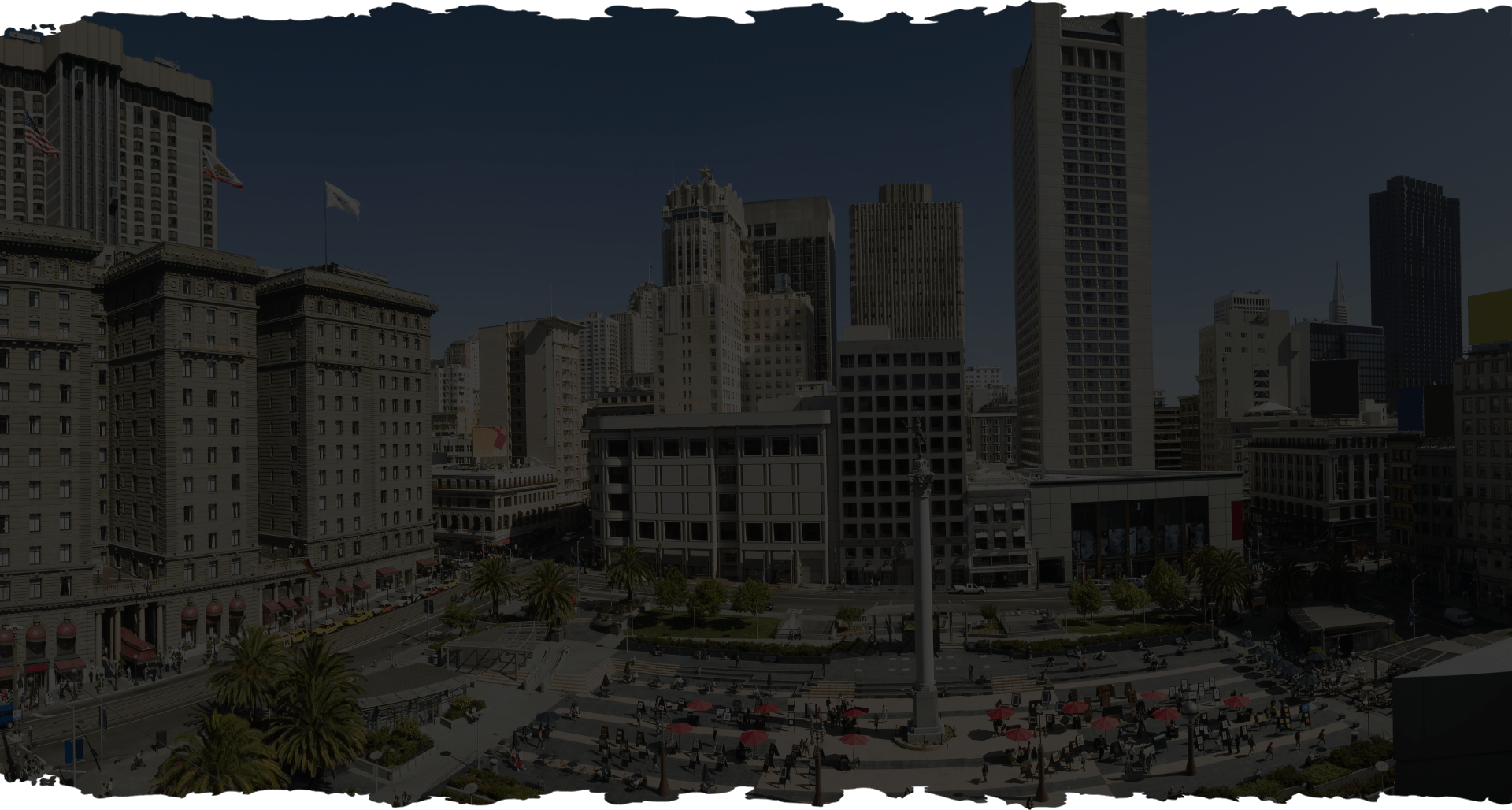 Discover San Francisco From Our Union Square Hotel
The SF Plaza Hotel is a beautiful boutique hotel in San Francisco, near some of the most popular attractions and things to do. The Ferry Building, Berkeley Marina, and Mission Dolores Park are all worth a look. You are sure to enjoy our location at the corner of Bush and Grant, near the Chinatown Gate, and there are also some great cafes and restaurants nearby. Unforgettable experiences are just around the corner at SF Plaza Hotel.
WHAT OUR GUESTS SAY
An Absolutely lovely place to stay.
We were absolutely thrilled with the location of this hotel! We have visited the city several times and have stayed at over 12 other hotels. But the best-kept secret was how friendly the staff were and how comfortable the newly remodeled rooms were too! It was nice to sit in that cool room & connect back home. No complaints here for the money. A great Hotel.
We had an amazing stay at the SF Plaza Hotel. It is just steps away from the entrance of Chinatown. It is within walking distance of all the museums and Market Street. The employees were all very friendly and the room was clean and quiet. We stayed here from Friday to Sunday. We arrived and that same night Amazon brought out 20-30 vintage cars for one of their Prime shows and they filmed an episode on hotel grounds. Was awesome! Spacious parking as well although we flew.
GALLERY
Take A Closer Look

At Our Elegant Hotel